Rainmaker Conservation Park
Located just outside of the popular resort destinations of Manual Antonio and Quepos, Rainmaker Conservation Park is a remarkable example of preservation and integrity. The privately-owned reserve, situated in the heart of the Fila Chonta Mountains, boasts 1450 acres of pristine rainforest. Unlike Manuel Antonio National Park, which hosts hundreds of thousands of tourists a year, Rainmaker Conservation Park offers a unique opportunity to experience a rainforest ecosystem that's isolated and protected from the outside world.
A Tragic & Triumphant Past
Previously owned by Don Victor, a local farmer. The property that now comprises Rainmaker Conservation Park was in danger of being clear-cut and commercially developed. After suffering a period of severe drought, Victor's crops were failing and he was woefully in debt. He struggled for years to preserve the property but was left with no choice but to sell his land. Rather than simply selling to the highest bidder Don Victor reached out to Mauricio Gutierrez. Mauricio, a fellow Costa Rican, with a similar passion for preserving rainforests.
Mauricio Gutierrez agreed to purchase 500 acres of Don Victor's farmland on behalf of The Body Shop. The cosmetic company planned to grow ingredients for use in their products. He also agreed to buy 5,000 acres of forest personally. He believed the pristine land would eventually be valuable for tourism.
With the help of a business partner, Mauricio Gutierrez proceeded with purchasing Rainmaker mountain. Sadly, just days before signing the final papers, Gutierrez drowned attempting to save a child that fell into a waterfall. The tragic event left the fate of the property in jeopardy. Logging companies were eager to step, and the future of Rainmaker Mountain looked bleak.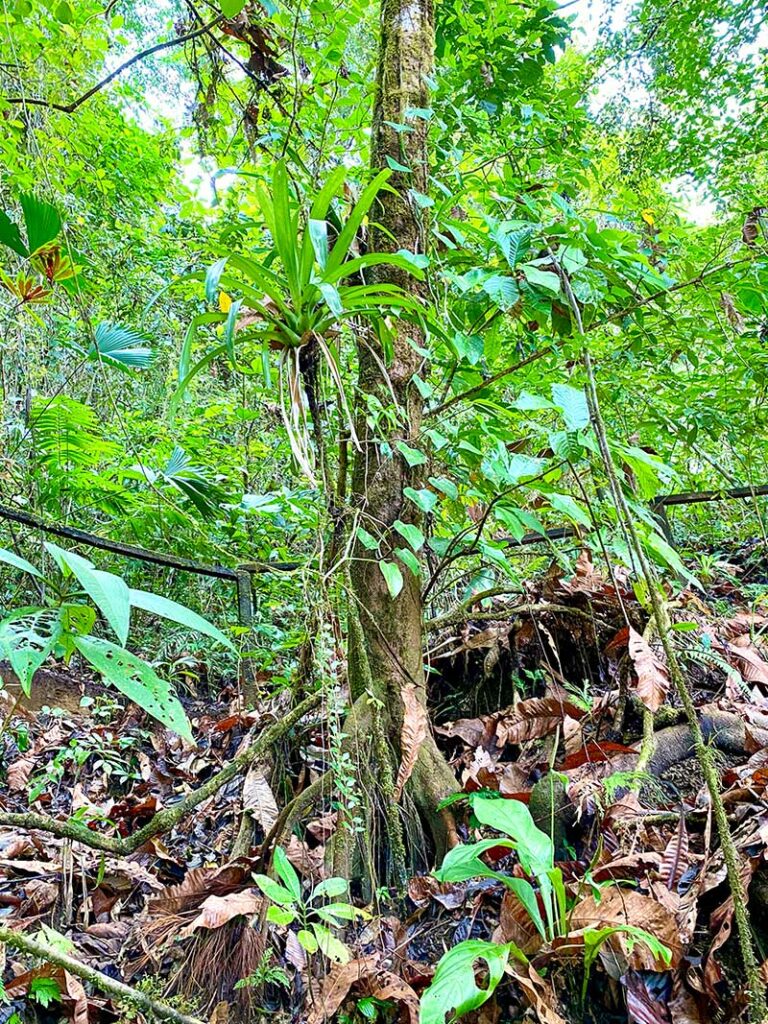 When Mauricio Gutierrez's wife Ann and her two children, Alessandra and Mauricio Jr. arrived in Costa Rica for the funeral of their beloved husband and father, they became deeply aware of Mauricio's desire to save the land. The family worked tirelessly to purchase and preserve the mountain in his honor.
In August of 1993, with generous help from The Body Shop, the future of the Rainmaker Conservation Project was restored. With support from visitors, the family continues to protect the mountain, preserving and maintaining its natural integrity. And the memory of their beloved Mauricio.
Rainmaker Today
Today, Rainmaker Conservation Park retains everything inherent to Costa Rica… pure water, pristine rainforest, flora and fauna at unimaginable densities, and a beauty beyond words. The property is 80% virgin rainforest, making it one of Central America's most biologically diverse properties. The park is home to nearly every indigenous species in Costa Rica. Including, the once thought to be extinct, Harlequin Frog. Depending on the time of year, many of these incredible reptiles and animals and be spotted along the trails.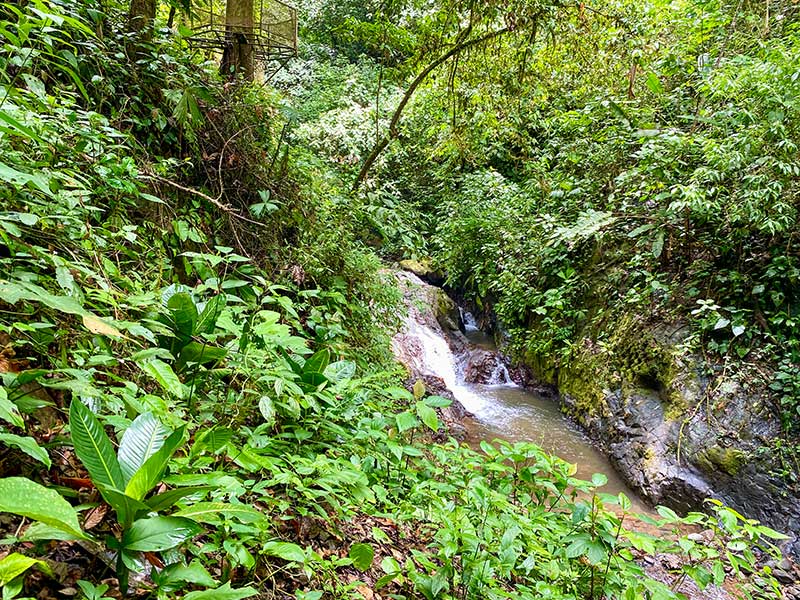 Park Features
The park features a 2.5 km (1.5 miles) trail system that weaves through the jungle canopy and down to the forest floor along the winding Rio Seco river. The canopy system consists of a series of six suspension bridges, built to U.S. engineering standards, totaling 250 meters.
The hanging bridges feel secure when you're walking on them, but they do bounce with every step which can take some getting used to. A few of them are quite high off the ground, and equally as long, so if heights make you anxious they may give you pause. However, our boys weren't bothered in the least. The bounciness of the bridges may have been their favorite part, but it's something to be aware of.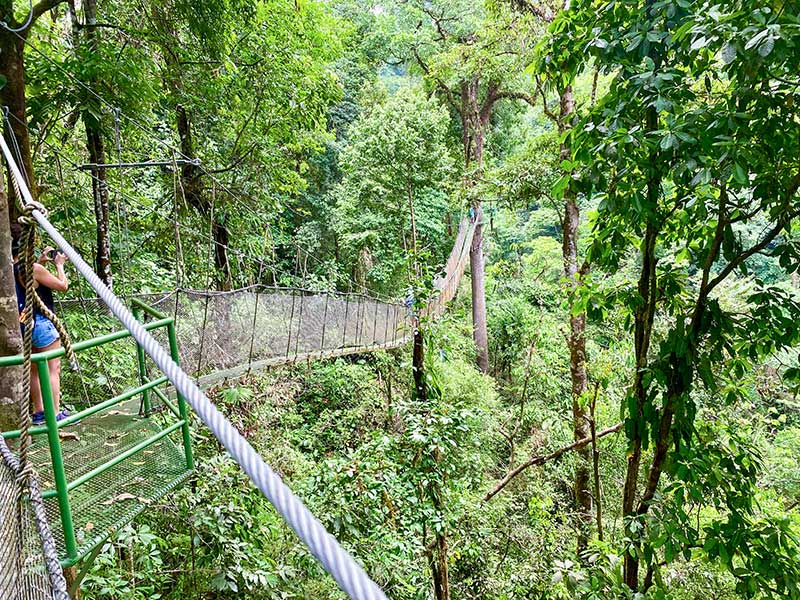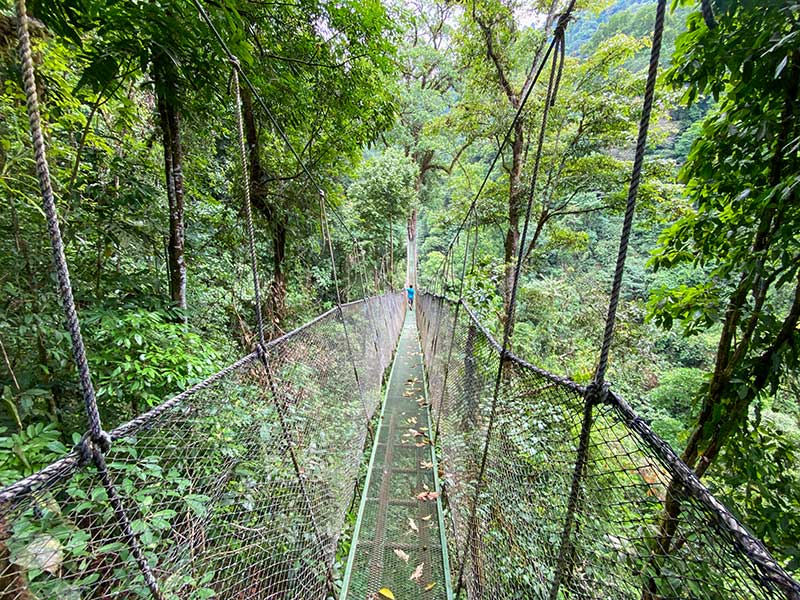 The bridges span platforms attached to massive trees to create the most impressive canopy walk in Costa Rica. The design minimizes forest impact and provides an opportunity to explore the forest with a bird's eye view. The ground trails are well-established and easy to follow. Some sections of the trails are reinforced with up-cycled materials such as tires and paver stones to ensure their safety and durability.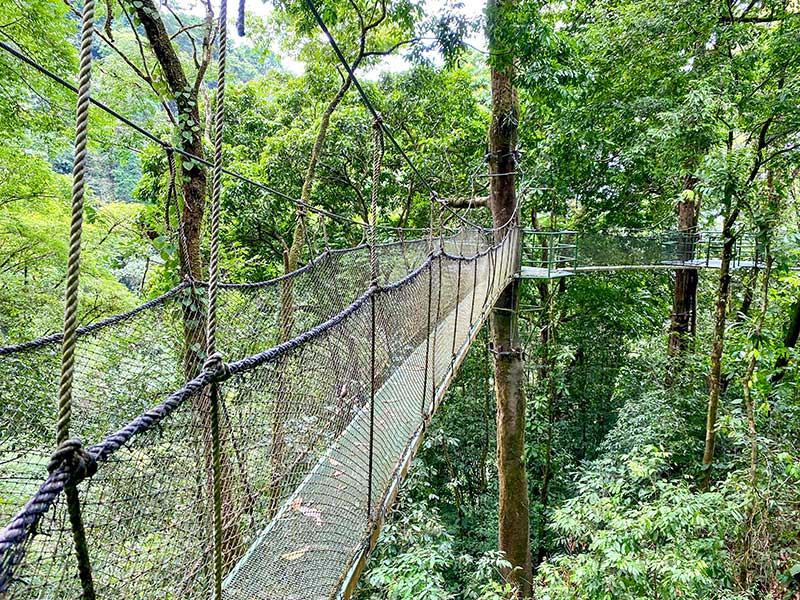 A moderately-paced hike through the park takes about 1 to 1.5 hours. However, most visitors prefer taking time to relax, enjoy a swim, and soak in the beauty of their surroundings. The park suggests the average visit lasts between 2 and 3 hours.
The park also features a small family-run restaurant at the entrance. It serves a traditional Costa Rican Casado lunch of chicken, beans, rice, vegetable, and coleslaw salad. If you want to include a meal with your visit the price is $7 per person, and is available from 11 am – 1 pm, unless otherwise requested. Reservations are not necessary, just let them know you would like to include a meal when paying the entrance fee.
Why Choose Rainmaker Conservation Park?
Beyond supporting the Gutierrez family's enduring commitment to preserving a pristine tract of rainforest, visiting Rainmaker offers other advantages in comparison to Manual Antonio National Park.
Firstly, No Crowds! For us, that's a BIG one. As I mentioned in a related post, our experience visiting Manual Antonio several years ago was that it's busy, stressful to navigate, and full of people. Rainmaker is the opposite. During both of our visits, we were basically the only ones on the trails.
Secondly, because Rainmaker Conservation Park gets significantly fewer visitors than Manual Antonio National Park it maintains a far more authentic ecosystem. It's also significantly quieter. This affords the ability to fully submerge your senses in the splendors of nature. Of course, if you're traveling with kids this can be a little more challenging since kids are rarely completely quiet…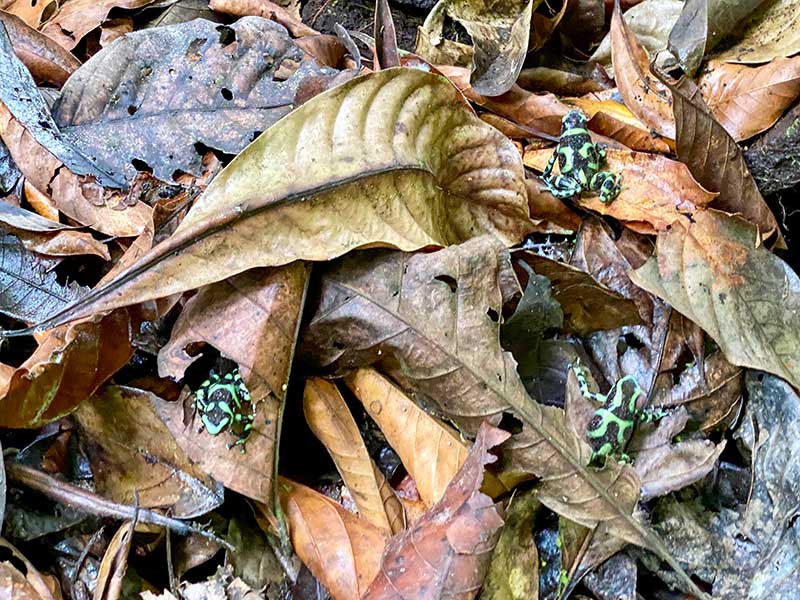 And finally, since I mentioned traveling with kids, the fact that there are very few people on the trails at Rainmaker allows families the freedom to explore and experience the park the way kids often prefer, which often includes… running, bouncing, climbing, and splashing!
While we did insist our kids keep their voices and playfulness minimal so as not to disturb other visitors within earshot, it's nice to let kids be kids when given the space and opportunity to do so. Especially when traveling.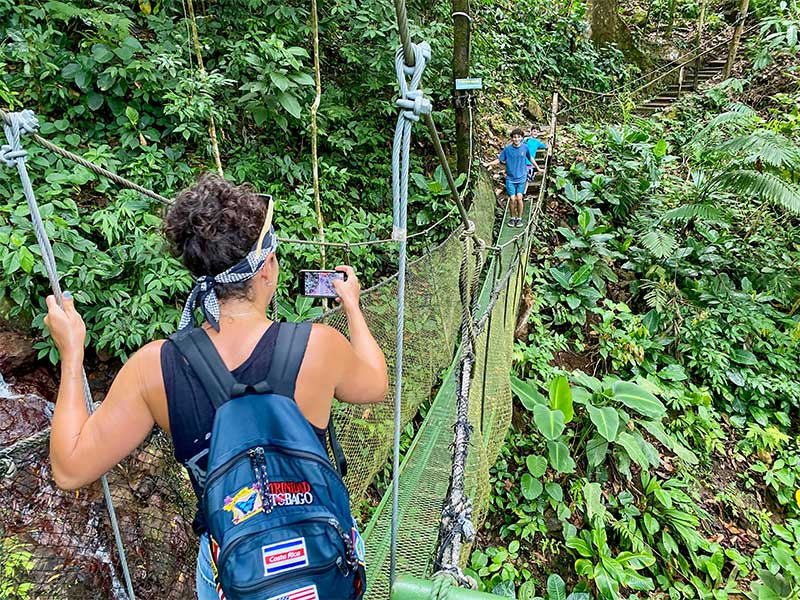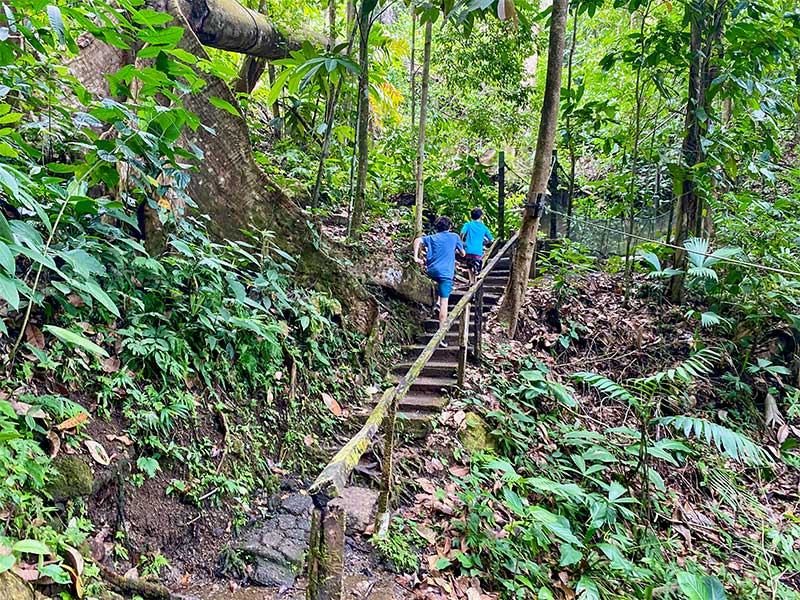 Planning a Visit
The park offers private, guided, and self-guided visits. Reservations for a self-guided tour are not necessary, simply visit during operating hours between 7:30 am and 6 p.m. You can explore Rainmaker as long as you want on the day of your visit.
Self-guided tours are $20 US +taxes pp
Guided tours are $65 US +taxes pp; reservations are necessary
Private tours are $70 US +taxes pp; reservations are necessary
Tour Options
River Walk & Canopy Bridge Tour This tour begins with a walk along the edge of Rio Seco, where handrails and easy-to-follow paths lead to observation platforms and the canopy bridge system. This tour allows you to observe waterfalls and the rich biodiversity. There is a waterfall pool at the end of the walk for those who wish to enjoy a refreshing dip. Swimsuit, water, and binoculars recommended; Approx. 2.5 – 3 hours
Amphibians & Reptiles Night Tour A resident guide introduces you to the world that awakens in the forest at night. First, you will observe a variety of active amphibians and reptiles around the lake habitat. Then, the guide will lead you into the rainforest. Long pants, hiking boots, and headlamps recommended; Approx. 2 hours
What to Bring
Comfortable close-toed walking/hiking shoes. (flip-flops and sandals are not suitable)
A swimsuit and towel if you want to enjoy the swimming holes found throughout the park.
Bug repellant (if you're sensitive to mosquitos)
For night tours headlamps are recommended.
Bottled water (bottled water and soft drinks are available for sale at the park entrance)
Getting There
Address: Red Vial Cantonal 100, Puntarenas Province, Costa Rica
The drive to Rainmaker Conservation Park is definitely off the beaten path so we recommend using Waze or Google Maps to find your way. The route to the park is a combination of paved and gravel roads so at times the ride gets bumpy.
I would also note that as you make your way through the various countryside towns, mind the road at all times, you never know what may be around the next corner… kids playing, sleeping dogs, or a random man on horseback.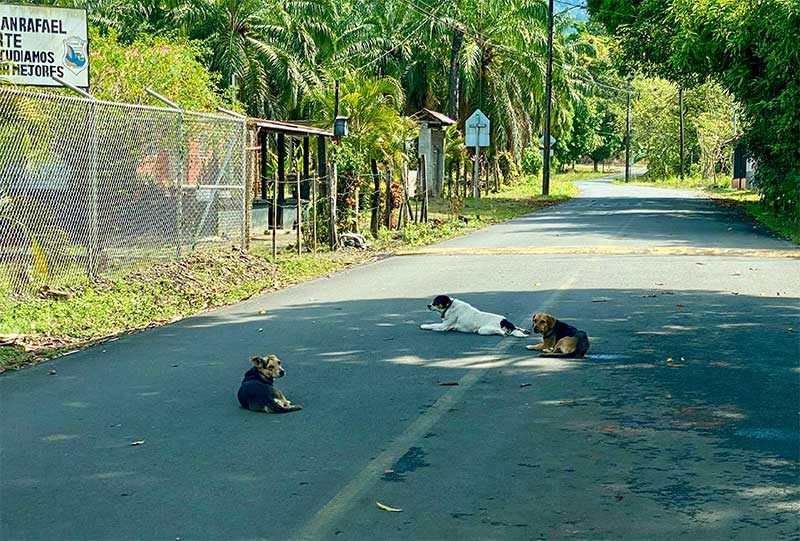 Directions
From San Jose:
Rainmaker is easy to access by the main coastal road (the Costanera) on the pacific side from the capital city of San Jose. Follow the road signs departing San Jose, for Quepos/Manuel Antonio. Continue past the town of Parrita. Turn left at approximately 10 kilometers past Parrita. Rainmaker road sign will be visible. Follow signs through the Village of San Rafael Norte to the entrance (7 kilometers).
From Quepos/Manuel Antonio:
Depart the main highway to San Jose. Rainmaker sign is visible just after the town of Pocares. Turn right and follow signs to the entrance of Rainmaker through the village of San Rafael Norte. Rainmaker is 22 kilometers from the Center of Quepos.
Contact Information
In Costa Rica:
(506) 2777-3565
For additional information in Costa Rica contact Laura Carranza at: [email protected]
In USA
+( 1 ) 540-349-9848
For additional information in the USA contact Ann Gutierrez at:
[email protected]